Adapted from:
Married …with dinner
's recipe post
Ingredients
4 Tbsp unsalted butter, plus more for dish
1/2 cup Panko breadcrumbs
2 cups milk
1/4 cup all-purpose flour
1/4 to 1/2 cup Chardonnay (or other white wine)
1 tsp salt
1/8 tsp freshly grated nutmeg
1/8 tsp freshly ground black pepper
1/8 tsp cayenne pepper
1/4 tsp dried thyme
1/4 tsp dry mustard
1/2 pound sharp Cheddar cheese, grated
6 ounces Gruyère cheese, grated
1/2 pound spiral or elbow pasta
Directions
Heat oven to 375 degrees F. Butter a 9×9 baking dish, and set aside.
Place bread in a medium bowl. In a small saucepan over medium heat, melt 1 Tbsp butter. Pour butter into bowl with breadcrumbs, and toss. Set breadcrumbs aside.
Fill a large saucepan with water, and bring to a boil. Add pasta, and undercook by 2 to 3 minutes, until the outside of the pasta is just cooked. Transfer pasta to a colander and drain well, shaking the colander to remove as much water as possible from inside the pasta. Set pasta aside.
Heat milk in a medium saucepan over medium heat. Melt remaining butter in a high-sided skillet over medium heat. When butter bubbles, add the flour and whisk for 1 minute. While continuing to whisk, slowly pour in hot milk. Continue cooking, whisking constantly, until the mixture bubbles and becomes thick, but
do not allow to boil
. Take the saucepan off the heat, and whisk in the wine, salt, nutmeg, black pepper, cayenne pepper, thyme, mustard and both cheeses,
reserving 1 cup of cheese for topping
.
Stir macaroni into the cheese sauce, then pour mixture into prepared dish. Sprinkle remaining cheese over top, followed by the buttered breadcrumbs. Bake until browned on top, about 30 minutes. Transfer casserole to a wire rack, and cool 5 minutes; serve hot.
This recipe is also linked on...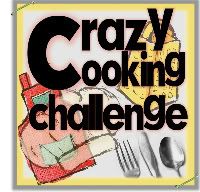 This month we're on the hunt for the ULTIMATE MACARONI and CHEESE recipe. Check out the what we've come up with and cast your votes...